Reserve já noite a bordo!
SleepandBoat est né en 2021, pour offrir à nus clients des expériences à bord.
Notre concept est le Eco tourisme, nous n'utilisons pas de combustibles fossiles, toute l'énergie à bord provient énergie renouvelable.
Nos événements offrent de véritables moments de loisirs et de détente, où le plaisir est accompagné dès le premier instant. Profitez des eaux calmes de notre Ria Formosa et profitez des îles paradisiaques de l'Algarve.
Nous comptons sur vous pour profiter de beaux moments dans notre hangar à bateaux Catamaran.
Ensemble, nous créons des moments
Agosto de 2021 Airbnb
"Amazing place! Alexis was really friendly and flexible from the beginning. The boat is super clean with all the needed facilities. Paradisiac location between Farol and Deserta islands. Has another small rowing boat that we can take easily to deserta island beach. Amazing time spent with friends. Definitely going back again soon. Thank you very much!"
Outubro de 2021 airbnb
"This is a little slice of paradise away from the city, go to sleep watching the sunset and the lights of the city, wake up with the sunrise... watch the tides flow in and out. It was heavenly. Thank you for an amazing opportunity, on such a well maintained and beautiful boat."
instagram_2021
"Tudo neste barco vale a pena 😍 Experiência top e para repetir @sleepandboat"
Setembro de 2021 Airbnb
"This accommodation is really smart. We spend just one night but I guess that this is also enough (It depends what do you prefer, so we like to spend also the time not only on the water). Make sure that u have enough food and water with you. :)"
Agosto de 2021 Airbnb
"Great experience! Friendly, helpful hosts! Quite rocky (you will need your sea-legs!!) but good fun."
Outubro 2021 Clickandboat
"perfect ! We had a great day aboard Alexis' boat for my husband's birthday! The boat is amazing very well equipped. I advise you to go for it and enjoy luxurious surroundings at a good price. Thank you for a wonderful birthday !!!"
instagram_2021
"Muito bom!! O barco está muito bem equipado e localizado, espaço exterior incrível com vista para a ria formosa e ilha deserta e farol!! Experiência a repetir!!😍👏"
Agosto 2021 Booking
"Óptimo, boa experiência"
instagram_2021
"Foi uma experiência maravilhosa, 😍, nós adorámos e super aconselhamos!! O barco está muito bem localizado, bem decorado e muito prático no interior, os espaços exteriores proporcionam momentos inesquecíveis e o barco que dá acesso à praia é mais uma experiência a registar! 👏🙌"
21 August 2021 Samboat
"Thousand thanks we had a beautiful paradisiac day, we were so happy and peaceful there, next holidays we might come back 🙂 thanks a lot for the warm welcome (in French ❤️) and the Champagne from Viviana and her husband and Alexis as well who is so so nice and careful. Take care of you We have so much good memories in Portugal and pictures especially on your beautiful boat"
Setembro 2021
"domir a bordo de um barco casa foi simplesmente fenomenal, experiência a repetir"
Nous aimons ce que nous faisons
Jéssica Barbosa
Direção Financeira
La passion pour ce que je fais est ce qui me motive au quotidien. Nous travaillons dur pour vous offrir une expérience unique et mémorable. Nous grandissons avec vous.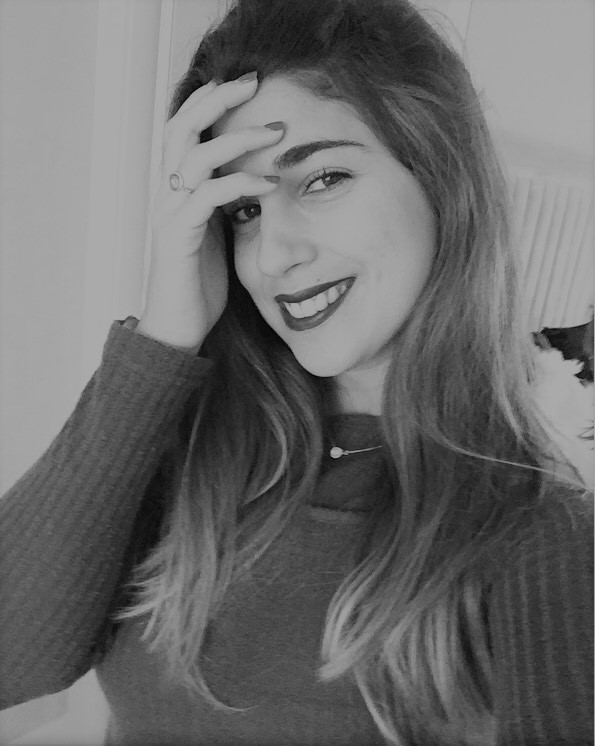 Aléxis Góis
Administrador/Skipper
L'esprit d'entreprise est ma devise. J'ai décidé de me lancer dans un nouveau défi de ma vie et de plonger tête baissée dans ce qu'est notre Sleep&Boat. J'espère et j'espère que vous profiterez pleinement de notre Catamaran, et qu'il vous procurera de vrais moments de plaisir.
De mon côté, je demande et "exige" que vous vous amusiez le plus avec nous.